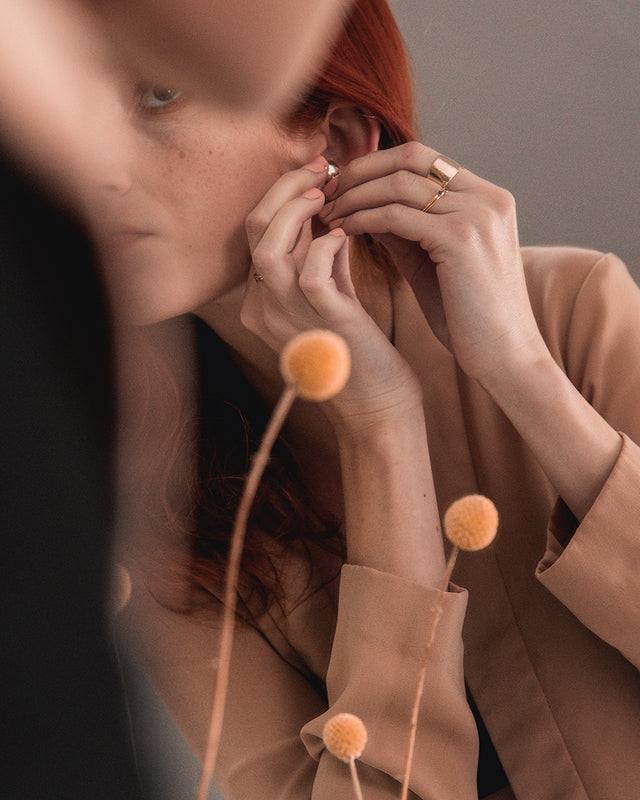 Making the mundane magical
It's a new year and we're feeling ready for change. While the sparkle of the winter holidays has faded, we thought you might like a little eye candy, a pick-me-up. 
We've been working on 21 new pieces and we can't wait to share them with you! This year we are all about the understated sparkle—a little something to complement your everyday. 
Asymmetrical gemstone studs strike the balance of practical, with just a bit of edge. Mix them up for even more looks. 
Golden hoops are a timeless favorite—choose between solid, 14ky gold, or adorned with akoya pearls in either a drop or stud style. 
Our dainty birthstone rings fit seamlessly into your everyday rotation. Stack them up or wear them individually for a touch of practical magic.
Diamond studded hearts and moons with the option of a gold fringe are the staple you'll want to reach for time and again. Mask-friendly, and ready to add some luminosity to those weekly errands. 
Ready to make a bigger statement? Try the sterling silver globe earrings. They clasp on seamlessly and add a polished, modern edge—whether you're stuck in meetings all day or catching up with friends at virtual happy hour.
We hope you love these new additions as much as we do, and we can't wait to see how you make them your own! Tag us on instagram and use the hashtag #miebabe to be featured on our page!