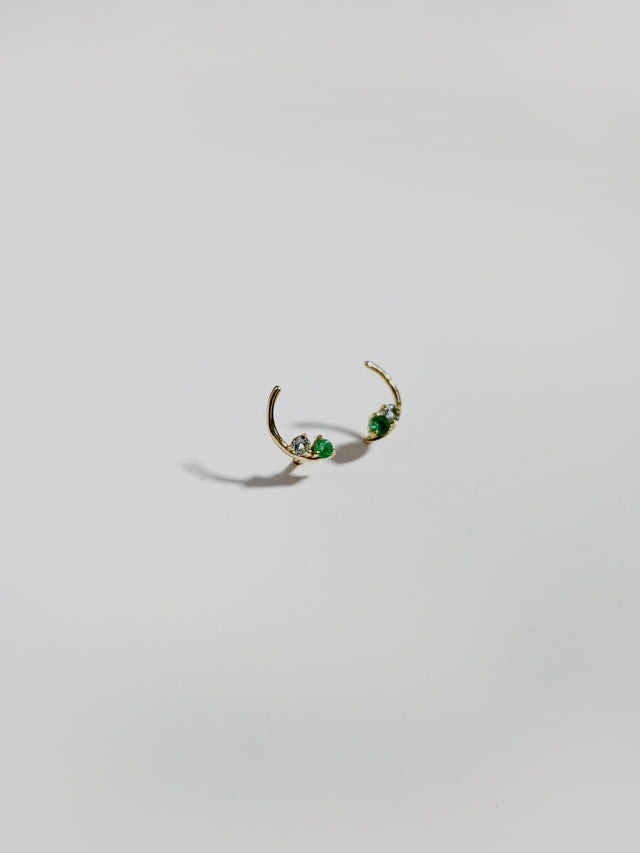 Aquamarine and Emerald stones set on 14ky solid gold arcs. Stardust for your earlobes.
• 2 x 2mm Aquamarine + Emerald
• set in 14ky Gold each stud
• 0.12CT
• Comes in a pair
Please allow 4 weeks for production; these are made to order.
* All designs are original and not intended for copy or reproduction in any form, ©2021 MIE by Honey & Bloom, all rights reserved.